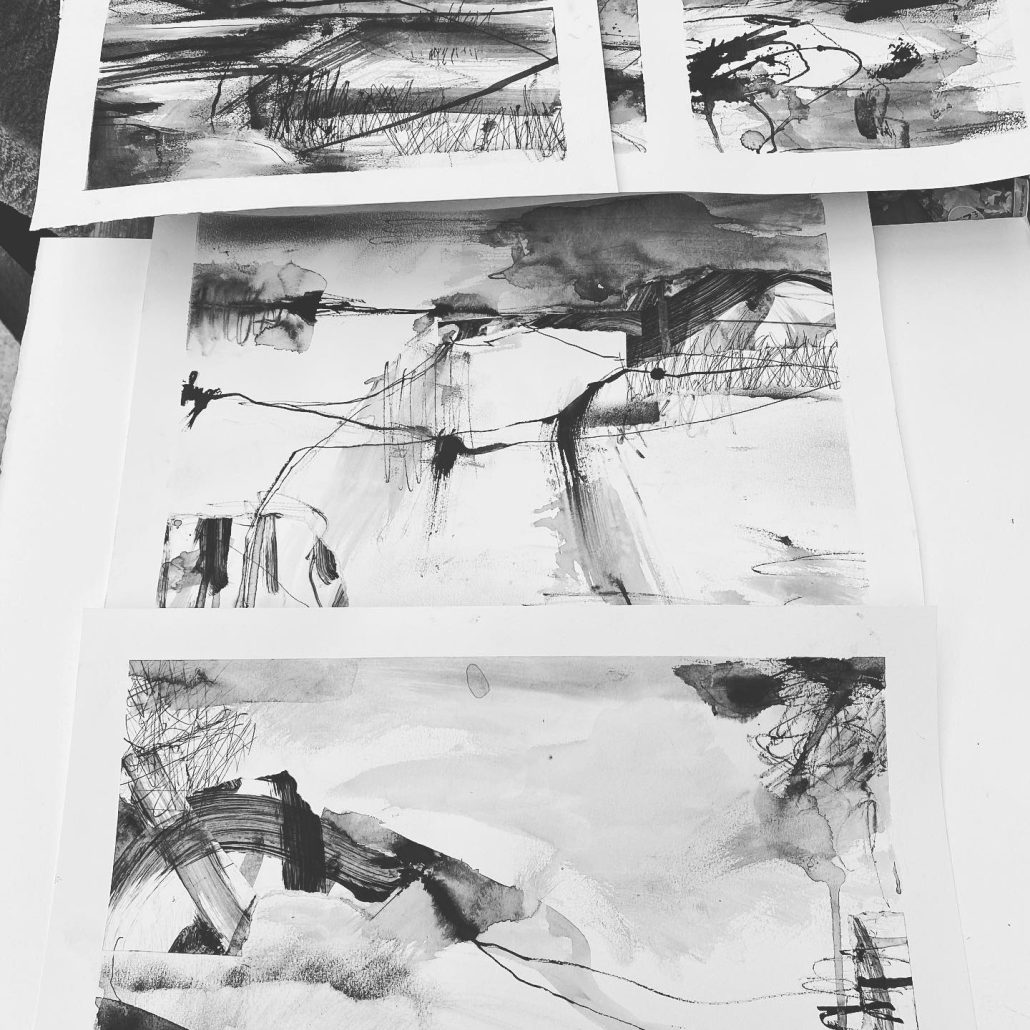 I recently completed a course with the St Ives school of painting, Abstraction: Landscape a sense of place, an online course ran by the tutor Liz Hough. One of the main things that I took away from the course was the value of drawing and working in black and white at the start of a new body of work.
For the course I had to choose a landscape to work from, I chose a set of urban fields close to where I live which have been the inspiration for a lot of my paintings in 2020/21. We began by taking photographs of the area and making a montage with the photos.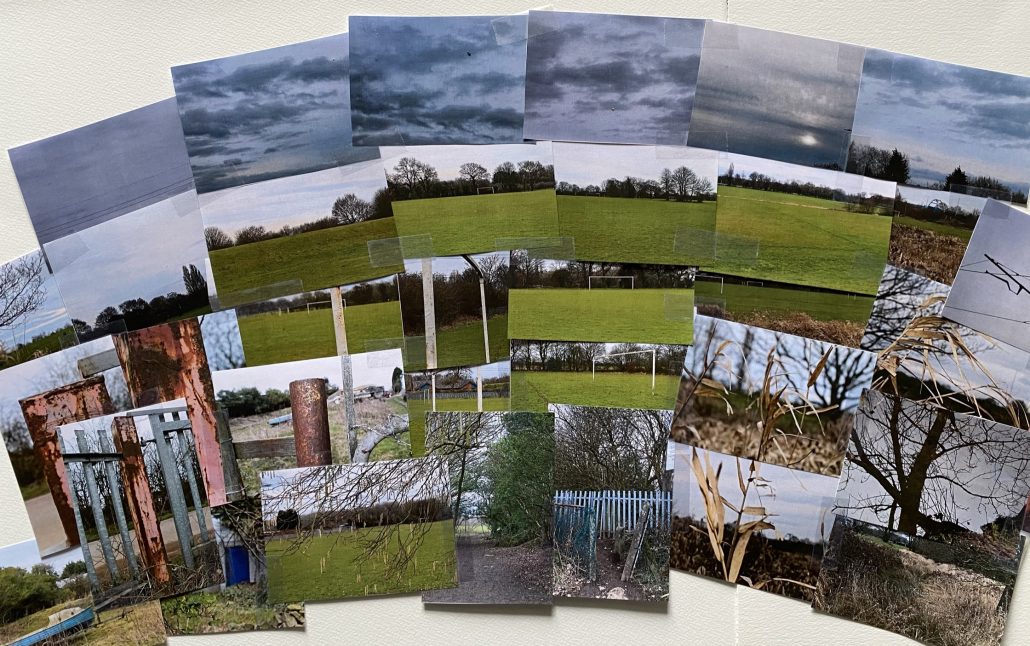 From the montage I made quick drawings, I chose to work in a sketchbook abstracting out the bits that really appealed to me. I also had to go out into the landscape and make sketches of the area.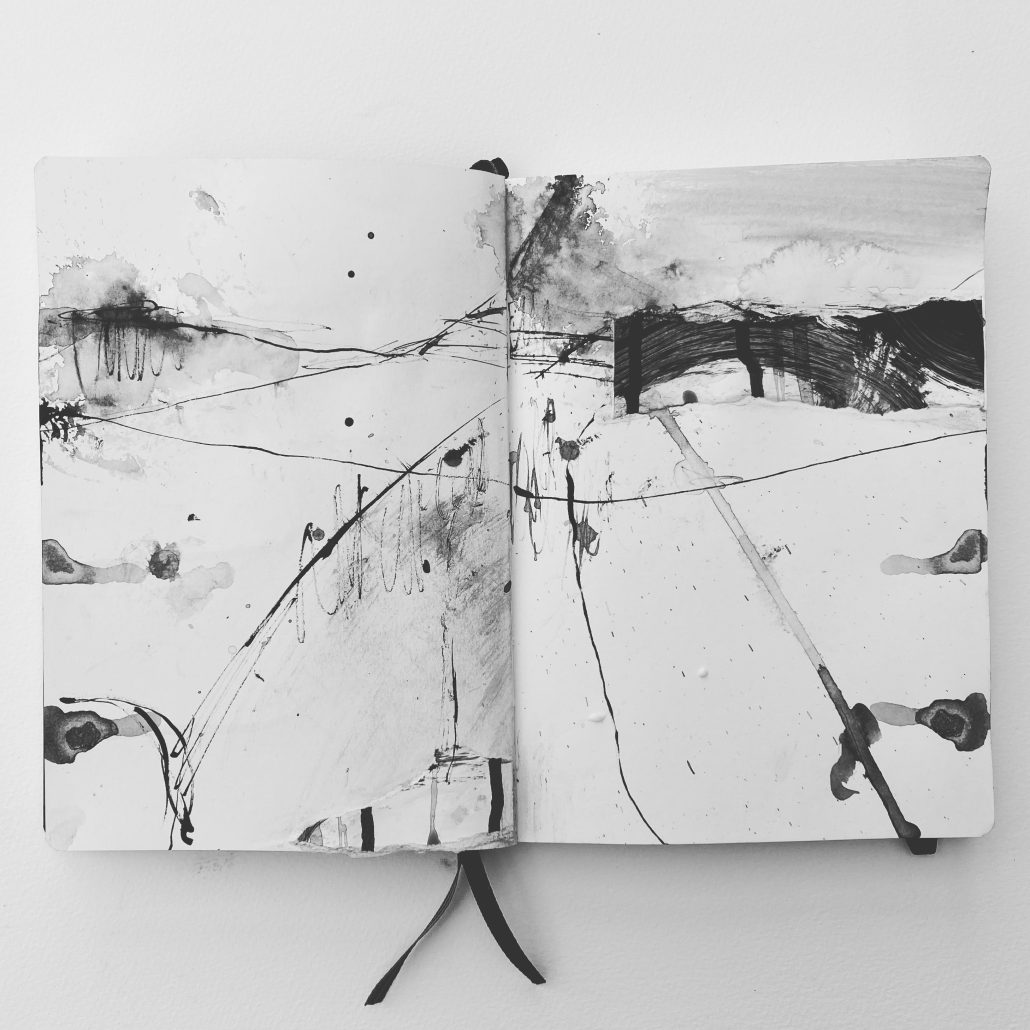 From these sketches I then continued drawing from the drawings with charcoal, ink, watercolour and collage with each drawing getting more and more abstract.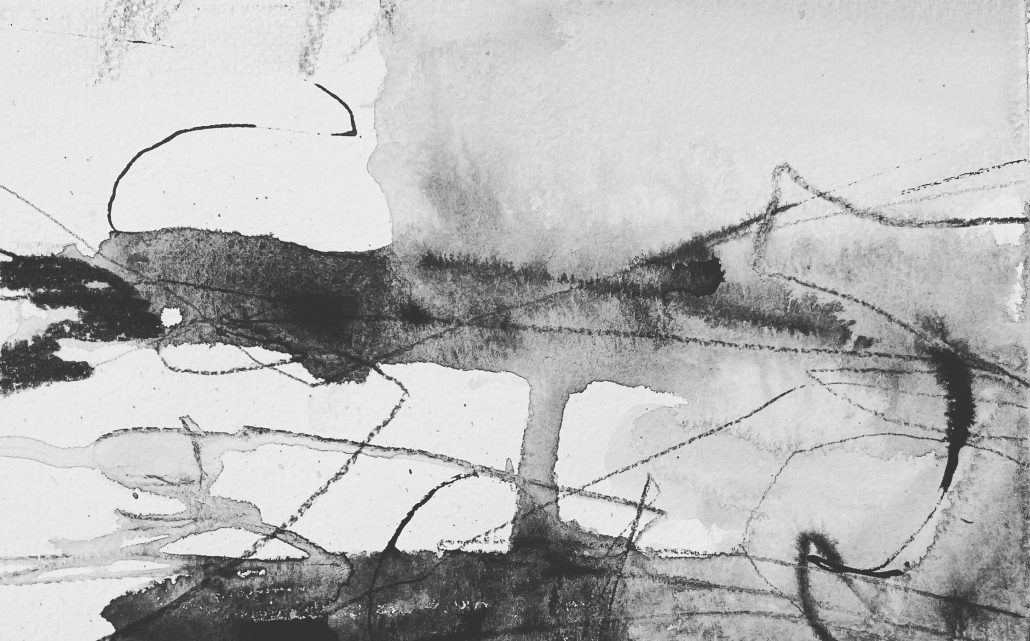 Working this way has been really exciting for me, previously when starting new work I would probably photograph, do a few sketches moving straight into colour. By removing the colour it seemed to allow me to be more abstract and somehow more expressive, I just loved the freedom it gave me.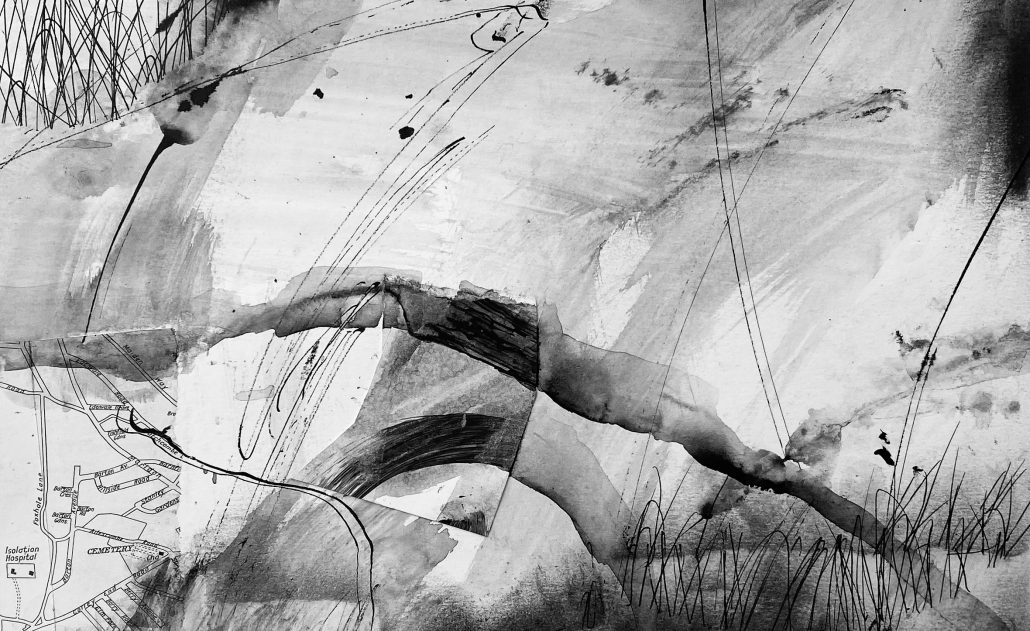 I have continued working with this process building up a good portfolio of source material to use for my abstract paintings. I do feel however that I could still push it a bit further into abstraction, as usual developing as a painter is still a work in progress.